8 CHICAGO HIDDEN GEMS FOR THE WHOLE FAMILY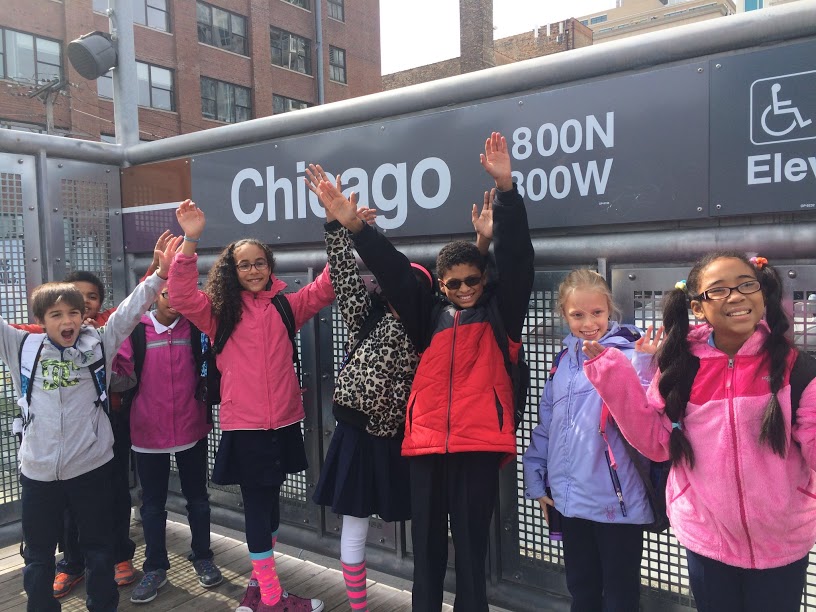 GEMS World Academy is located in the heart of downtown Chicago, which means we're steps away from the city's hottest tourist attractions. If you've visited Chicago, you've probably stood under "The Bean," walked around Millennium Park, or spent hours in the Art Institute.
But for the locals, frequent visitors, or anyone who wants to experience something more off the beaten path, we recommend visiting the one of these family-friendly hidden gems:
VISIT THE SOUTH SIDE TO REACH THE FAR EAST
We are an international academy, which means our students learn about countries all over the world. Chicago's Chinatown is a historical landmark located on Chicago's south side and the Chinese American Museum boasts an extensive collection of artifacts and exhibits. Bring the family to their Chinese New Year celebration in February for calligraphy demonstrations, traditional Chinese food, and dancing.
THE ZOO IS GREAT IN WINTER TOO!
We all know that Lincoln Park Zoo is a great place to stroll around in the summer and see animals, but it's actually the perfect winter family destination, too! There's a large ice skating rink in the Farm-in-the-Zoo section, with snacks and skate rentals available in the barn, as well as the Tree Top Canopy, an indoor, multi-story jungle gym for kids to play on.
FORGET THE TROLLY, RIDE A TRUCK
When you want to learn about the city's history, but the kids want to do something "cool", O'Leary's Fire Truck tours is the perfect compromise. Participants ride on an antique fire truck around the city and lean about Chicago's most iconic landmarks.
FAMILY SATURDAYS FESTIVAL
Now through August 22nd, you can take the whole family down to the Reva and David Logan Center for the Arts at University of Chicago for a full day of art activities. Try your hand at puppet-making or test out various musical instruments.
LEARN ABOUT THE BENJAMINS
Did you know that inside the Federal Reserve Bank of Chicago there was a money museum? You won't have to shell out a cent at this free attraction where you can learn how to spot a counterfeit bill, view showcases of rare and historic currency, and have your photo taken holding a suitcase filled with a million dollars.
MAKE IT A MUSICAL
In January and February, the Chicago Children's Theatre remounts their hit musical, "The Selfish Giant," featuring creations by master puppeteer Blair Thomas. In April and May, take in the world premiere of "Wonderland, Alice's Rock and Roll Adventure."
SUMMON YOUR INNER SEURAT
The kids (ages 2-12) can make like Picasso at Color Wheel Studio, helmed by local contemporary artist—and dad—DJ Jackson. The Bucktown studio features afternoon drop-in open studio time where they can take a guided lesson or follow their own muse. Then, stroll the colorful neighborhood which overflows with locally owned shops and restaurants.
SEE HOW THE SYMPHONY IS MADE
Enhance your family's music appreciation journey with Saturday daytime programs from the Chicago Symphony Orchestra. These world-renowned performances will engage young concert-goers with such offerings as Once Upon a Symphony, Saint-Saens' Carnival of Animals and a Tchaikovsky Spectacular—all of which include interactive pre-performance components.
For the students of our private K-12 school, the city is their campus, and this expands far beyond Lakeshore East. There are always new places to explore, things to learn, and ways to engage with the community.
---
To find out more about how our students engage with their community, click here and read about some of their amazing field studies!
---
Submit this form to request information about GEMS World Academy Chicago.