A LOOK AHEAD AT YEAR 2 FOR GEMS WORLD ACADEMY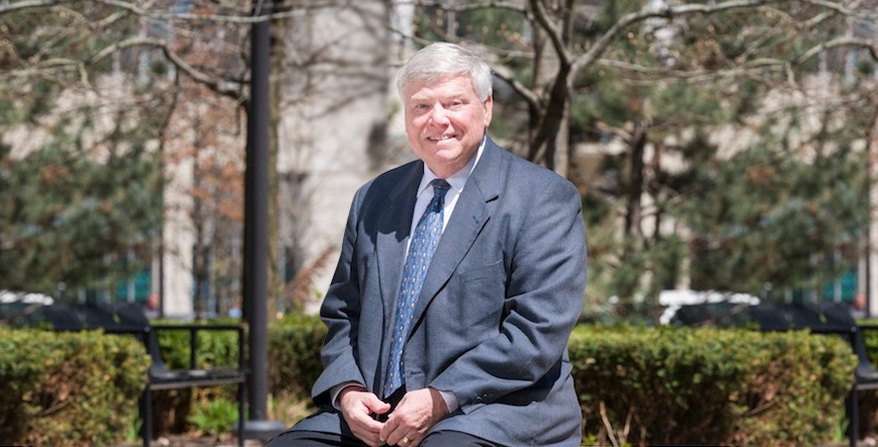 Geoff Jones, head of school at GEMS World Academy-Chicago, takes a look at the exciting opportunities that lie ahead for teachers, students and families as GEMS nears the start of its second school year.
Year 1 at GEMS World Academy-Chicago was about building a foundation. All of us – students, teachers, staff and parents – were new to the school and each other. Over the course of that first year, the school's outstanding program took hold and we grew into a genuine learning community. It was wonderful to be part of that process.
Now, we are about to embark on Year 2, and I couldn't be more enthused about what lies ahead. As a school and as a community, we will build on everything that happened last year and reach new heights together.
One of our key steps forward will be the establishment of an innovative middle school program. Though often treated like an educational No Man's Land, the middle school period is absolutely essential to each student's overall development. It's a time when students begin to wrestle with ideas, knowledge, and questions in a more profound way – questions about the world, about identity, about personal responsibility. Our program, infused with the international focus already present in the Lower School curriculum, will prepare students not just for success in high school and college, but also for the connected world that awaits them beyond. The middle school period is when our students will take huge strides toward becoming global leaders.
Our Field Studies and technology programs, both of them integral components of our Lower School, will grow in complexity and sophistication at the middle-school level. Students will bring a more refined sense of community engagement to their explorations of Chicago's people, institutions and neighborhoods. We will provide them with the technological resources they need to manage complex systems and devise new ways to solve problems. We are developing an entrepreneurial mindset in our students – the ability to see, and act upon, opportunities for innovation.
The new school year will bring other opportunities, as well, starting with a group of excellent new teachers. Our faculty is the engine that drives our inquiry-based academic system, and we're delighted to add new talents and expertise to an already outstanding group. The new teachers, whom GEMS World Academy-Chicago students and parents will meet very soon, come to GEMS from a variety of backgrounds and locales. This diversity of knowledge will be a powerful catalyst for collaboration and creative thought in our classrooms. I am delighted that we have assembled a group of educators who will bring our academic program to life in meaningful ways each day of the school year.
It is a pleasure to lead this dynamic learning environment. I welcome our teachers, students and families back to GEMS World Academy-Chicago for a second fantastic year. I know that rich and rewarding learning awaits us all.
---
The 2015-2016 school year at GEMS World Academy-Chicago begins on Sept. 1. Call (312) 809-8910 or send an email to admissions@gemschicago.org to schedule a tour.
---
Submit this form to request information about GEMS World Academy Chicago.