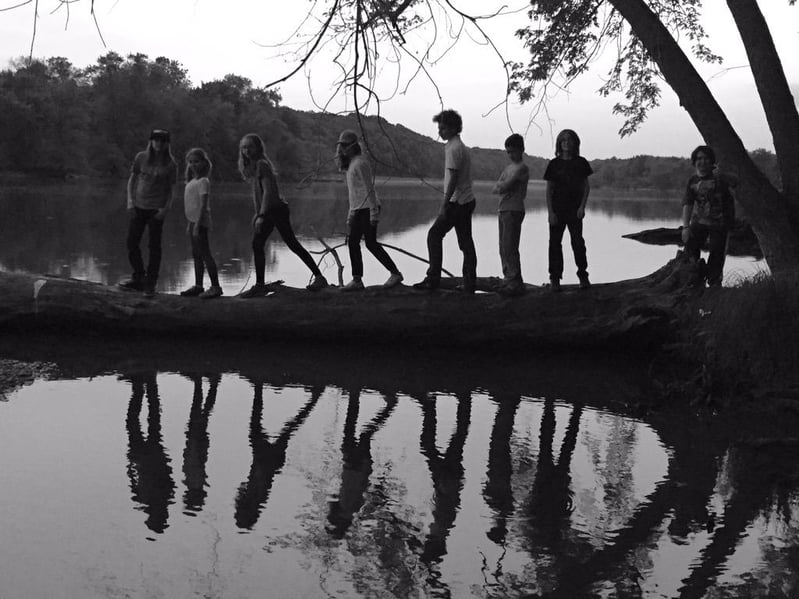 GEMS World Academy-Chicago's middle-school students are finishing the school year by spending the week at the NIU Lorado Taft Outdoor Education Center. They are taking part in a wide range of experiential team-building and leadership initatives facilitated by Lorado Taft and our faculty. The students have already been orienteering, where they learn to use a map and compass and participate in a challenge using them, and pioneering, where the students experience what it is like to be a pioneer. (In many respects our students are well versed in this already!) They've also learned survival skills, such as building a friction fire and a suitable structure for protection from the elements. For the rest of the week they will learn about water ecology, indigenous peoples, geology, and the flora and fauna of the region.

Interwoven into all of these activities is another purpose for heading off into the Wisconsin countryside. The students are discussing how spending a year engaged in the Primary Years Program of the International Baccalaureate curriculum — along with our innovative Field Studies program and so much more — encouraged them to:
learn to know through inquiry-based academics;
learn to do through applying their their knowledge to real-world problems,
learn to live together through a tight-knit commmunity of collaboration,
and learn to be through an education emphasizing connection, empathy and reflection.
Through this experience, our students are celebrating and reflecting on an incredible year and adding their voice to the planning process for next year at GEMS World Academy-Chicago. A befitting farewell event for our amazing students and us.
Without question, experiential learning enhances scholastic learning. This type of learning builds confidence, encourages risk-taking, reduces the fear of failure, gives oxygen to collaboration, nurtures imagination, promotes problem-solving, allows reverie, and grows a taproot from which scholastic learning flowers. - Malcomb Mackenzie
---
Submit this form to request information about GEMS World Academy Chicago.