CONNECTING WITH PEERS TO MAKE THE WORLD SMALLER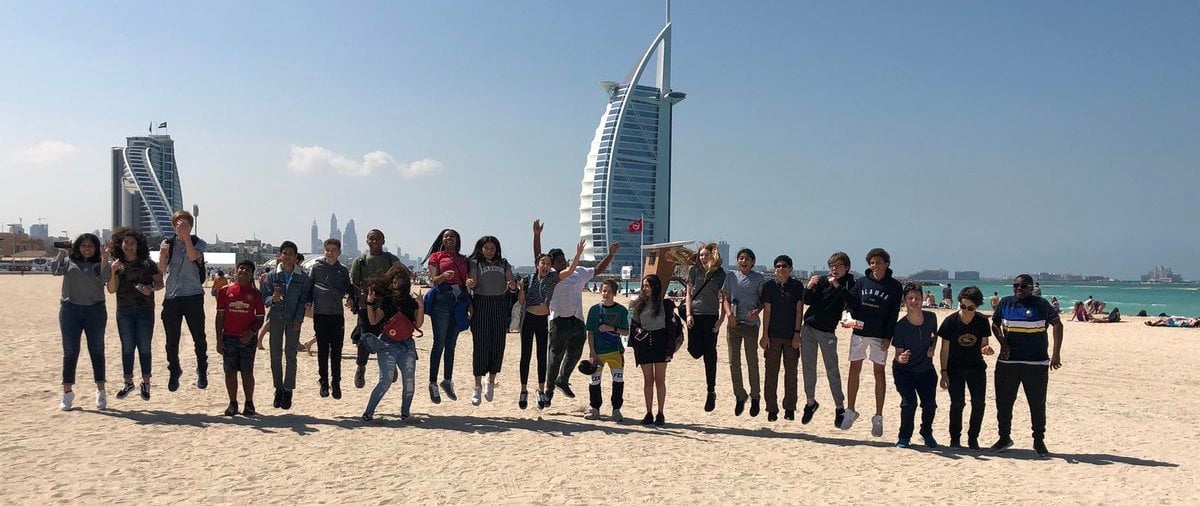 Read the news headlines on just about any given day, and the need for global education becomes clear. The social, political, economic and environmental problems that today's students will face in the not-too-distant future require nuanced and empathetic thinking to solve.
Because GEMS World Academy Chicago is part of GEMS Education, a global network of schools that serves more than 250,000 students from more than 170 countries, our students enjoy unique access to travel experiences that build a truly global mindset, one that will help our students overcome next-generation challenges that we can't even envision yet.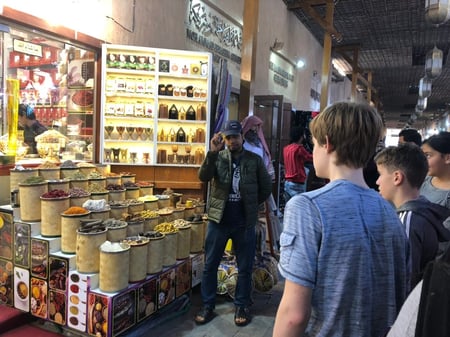 GEMS Chicago eighth-graders recently spent a week living and learning with peers at GEMS World Academy Dubai. The visit was the first part of an ongoing exchange program called GWA Connect.
The Chicago students attended classes with their Dubai peers. During nonschool hours, the Chicago students toured Abu Dhabi, where they visited the Sheikh Zayed Grand Mosque and the Louvre.They also toured old Dubai and saw the Gold and Spice Souks and Jumeirah Beach.
GEMS Chicago teacher Jay Annadurai, one of the adult mentors who accompanied the students, said the eighth-graders were stellar representatives of their school community.
"It was heartwarming to see our students make friends, engage in classes, and experience the joy of immersing in a new culture," Ms. Annadurai said.
Later this year, a group of students from Dubai will complete the exchange by living and attending classes in Chicago.
"Taking learning outside of our classroom, opening up perspectives and exploring a new culture pushes students to be risk-takers," Ms. Annadurai said. "This experience made our students realize how large the world is and opened up their thinking. Many students now want to travel abroad again, and some even mentioned attending colleges outside the U.S."
Dubai wasn't the only destination for students travelers this year. A group of ninth-graders visited Silicon Valley, where they explored how major companies and universities use design and technology. Among the organizations the students explored were Facebook, Pixar, Google, Stanford University and the University of California at Berkeley.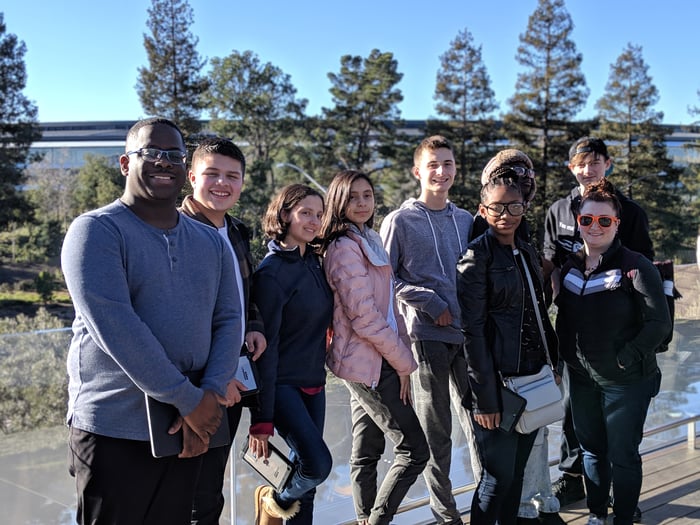 Though not an international trip, the Silicon Valley experience helped deepen students' thinking about the world and about what they study in class, said Dr. Gregory Wilson, the director of the Center for Innovative Teaching and Learning at GEMS.
"The students were able to connect what we do in design class with what happens in the 'real world' at the very top design companies," Dr. Wilson said. "Making connections like that creates more engaged learners, and I hope it motivates them to pursue STEAM-related fields as career paths."
GEMS World Academy Chicago is an independent private school that uses the International Baccalaureate curriculum framework. We are committed to an academic program that encourages students to take risks and be engaged global citizens. Travel experiences like the trips to Dubai and Silicon Valley helps students develop empathy and problem-solving skills, which are in high demand in today's workplace.
These experiences will continue to be a big part of our approach when we open our state-of-the-art Upper School in the fall of 2019.
"Students who had the opportunity to go on the recent GEMS trips experienced the real value of travel — establishing authentic connections with people through collaborative projects, socializing and shared experiences," said Tracey Wood, head of Upper School at GEMS World Academy Chicago.
---
Submit this form to request information about GEMS World Academy Chicago.