DESIGN AND INNOVATION LAB OPENS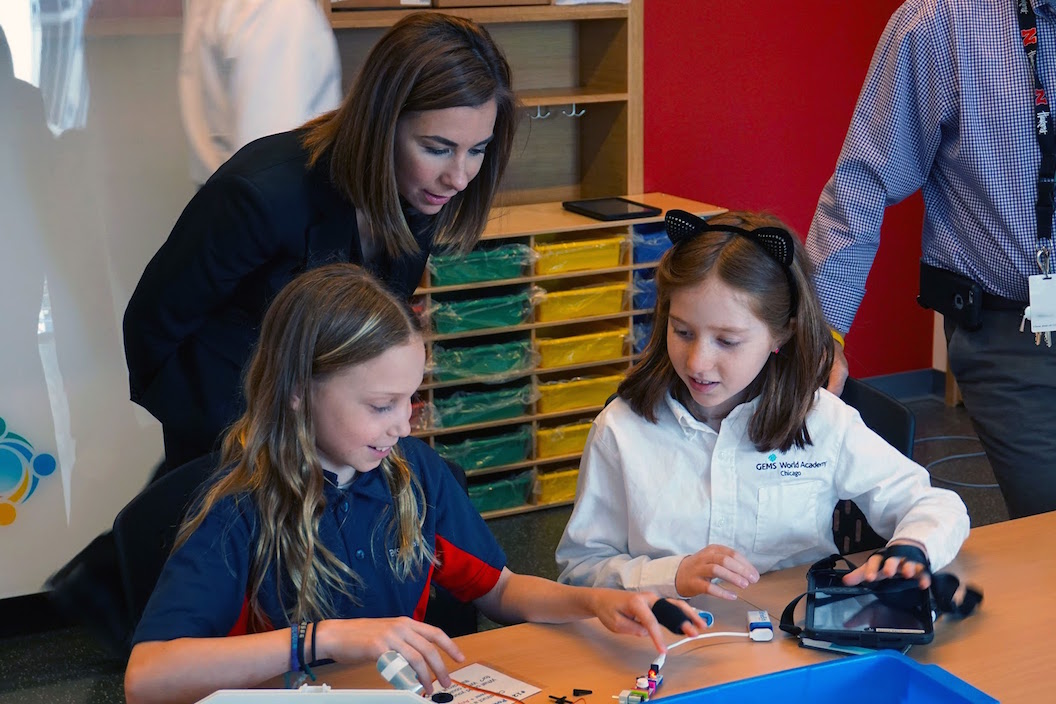 This week we were pleased to have CEO Denise Galluci and Head of School Geoff Jones officialy open The GEMS World Academy Design and Innovation Lab.
The Lab is an ideal space in which to imagine, design, prototype, create and iterate in a hands-on, project-based learning environment. The Lab has 3D printers, a laser cutter, hand and power tools, an electronics station, and Little Bits, Arduino and Rasberry Pi stations. Soon the Lab will add a game-based learning station and a programming languages station. Students are encouraged to think like inventors, designers, engineers and scientists as they create products to address problems in the world and learn new essential skills contributing to human knowledge and readying them for their future careers.
Here is a closer look at some of the tools used in the Design and Innovation Lab
Little Bits, Arduino & Raspberry Pi, are the core of our Internet of Things program. Graduated use of these devices for electronics, prototyping hardware and software and computing/programming from Pre-Kindergarten allows for the construction of data systems and monitoring everything from air quality to energy use. Students have access to everything that has been created before; through this, they can reuse, adapt and learn with other people's discoveries.
Minecraft and beyond, are used in our game-based learning program. We know that game-based learning is a future imperative for learning.

We use games for academic and life-based simulations for learning and seek to understand the cognitive and non-cognitive effects of game-based learning.
Scratch and Scratch Jr. serve as entry points to more advanced coding and give students a grounding in object-oriented programming.
Java and Python to Service Oriented Architecture serve as the root of our programming languages program.

The goal of our programming languages program is to cultivate learners who understand the role computation plays in solving problems and gain experience and working knowledge of planning, organizing and creating with code.
Stratasys 3D Printers allow our students to research, design and prototype objects with materials in new and innovative ways, cultivating creativity and multiple literacies.
Trotec Laser Cutters allow our students to research, design and prototype objects in new and innovative ways.
At GEMS World Academy-Chicago, we are cultivating the innovative dispositions in children we know are needed for a rapidly changing world. The Design and Innovation Lab is a premier example of this.
---
Submit this form to request information about GEMS World Academy Chicago.