THE MANY BENEFITS OF EXTRACURRICULAR INVOLVEMENT
Chess, fencing, dance, soccer, the Russian language — students at GEMS World Academy-Chicago can explore these and other interests after the final class of the day comes to an end. School leaders see extracurricular activities as vital extensions of our academic program.
Research supports that notion. Experts say that students who take advantage of extracurricular activities often display improved academic performance, better social skills and higher self-esteem.
Andrew Slater, the associate head of school at GEMS, says that extracurricular involvement can also help strengthen the school community.
"In addition to letting students explore their passions, after-school activities give them a chance to interact with classmates they might not get to know otherwise," Slater said. "And they work with different adult leaders, as well. It enriches the experience they have here at school."
Parents or grandparents might fear that participating in extracurriculars will mean less time for their loved ones' homework and studying. However, students involved in such programs typically earn higher grades and higher scores on s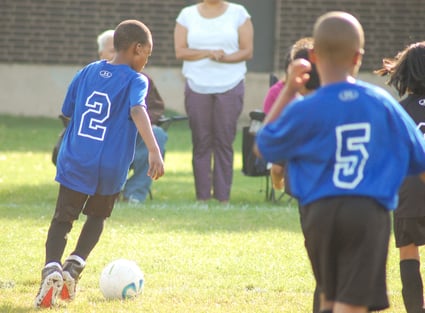 tandardized tests.
When young people have extensive free time at the close of a school day, lethargy can set in. They might spend hours sitting and watching TV or surfing the Internet. It can be difficult to fight off this sluggishness and summon the will to begin homework assignments.
By contrast, participating in after-school activities is usually energizing. It invigorates the mind, which is conducive to studying. In addition, extracurriculars compel kids to budget their time, a valuable skill that lasts a lifetime. Also, when a school sets certain academic requirements for extracurricular eligibility, it can motivate young people to work harder and boost their grades so they can continue to participate.
Apart from grades, after-school programs can stimulate intellectual curiosity. For instance, a student who writes for the school newspaper might want to learn more about the journalism profession. Similarly, someone who participates in student elections might start to follow state and national politics.
You can understand, then, why college admissions officers routinely ask candidates for lists of extracurriculars. Those activities really allow applicants to stand out as individuals and convey their passions outside of a traditional classroom. Be aware, though, that most colleges prefer students who are committed to a few activities, rather than half-heartedly participating in as many groups as possible in an effort to impress potential universities.
Equally important, extracurriculars can provide profound social advantages. Such programs are ideal for meeting people, making friends and enhancing relationships with casual acquaintances. Beyond that, they show kids how to become effective team players. In an atmosphere that's less formal than a classroom, kids can learn to express their ideas assertively yet respectfully. As a result, they're frequently more comfortable with their communication and leadership abilities. They'll also develop a feeling of belonging and a sense of responsibility because of a strong desire to not disappoint their friends and teammates.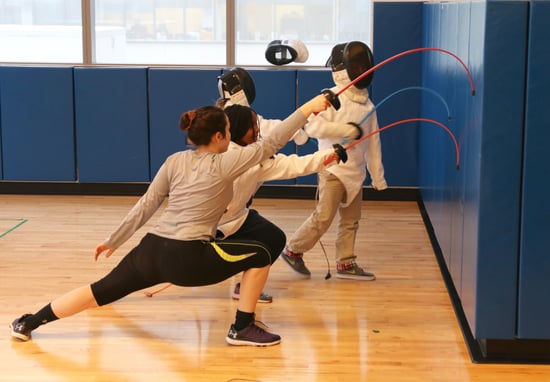 These activities can work wonders for students' emotional development. In fact, the Nellie Mae Education Foundation has released a study indicating that kids who get involved in after-school programs are less prone to depression and less likely to have disciplinary problems at school. That's because extracurricular environments are often nurturing, letting children and teenagers focus their energies, display their gifts and cheer on their peers. Simply put, they just give kids something extra to look forward to each day. Moreover, being engaged in such groups can relieve anxiety and stress from being isolated at home for extended time periods.
Given all of these advantages, it wouldn't be surprising to see some adults yearn to join a soccer team or don some fencing gear themselves!
---
Submit this form to request information about GEMS World Academy Chicago.