HOW TO KEEP YOUR KIDS' SKILLS SHARP OVER THE SUMMER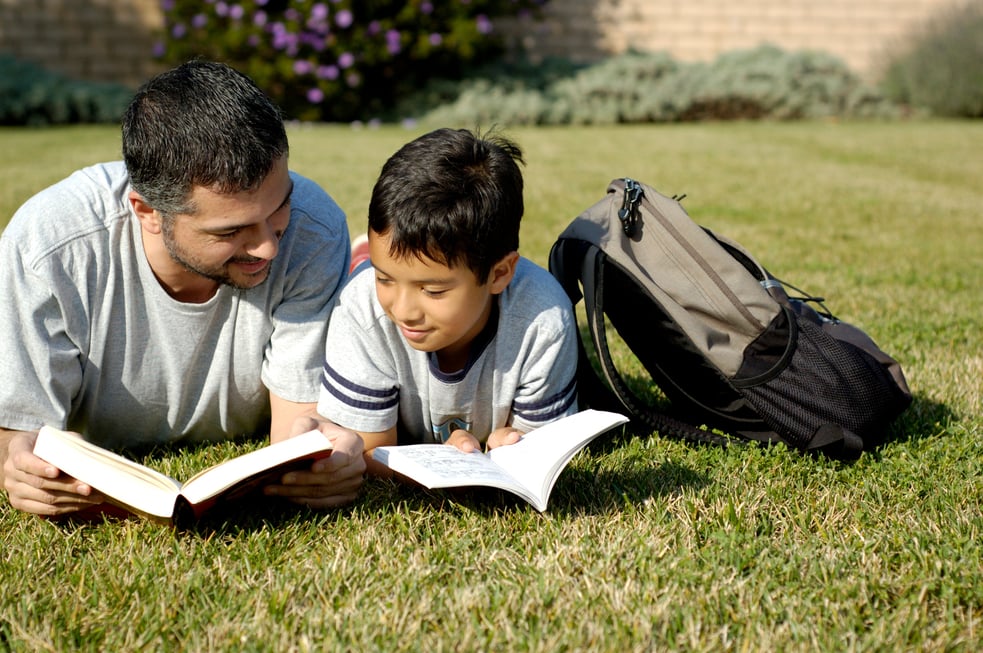 We've all heard of the "Summer Slide" — where students can lose as much as 20 percent of what they've learned in school if there's no stimulus during vacation months. But it's also important to instill the value of a healthy work-life balance, and no one wants a summer filled with flash cards and spelling drills. At GEMS Worldwide Academy—Chicago, we frequently take our students into the community to incorporate experiential learning and real-world applications into our inquiry-based curriculum. Take the GEMS approach to your summer planning to create fun and challenging teachable moments within everyday activities, and keep "Brain Drain" at bay.
Cooking
Whether you're simmering homemade barbecue sauce for a Memorial Day cookout, whipping up a vinaigrette for fresh veggies, or baking brownies for a beach picnic, don't miss this opportunity for a fun — and tasty — lesson. Decoding a recipe enhances reading comprehension; all those 2/3 cups and 1 ½ teaspoons work the arithmetic skills; and the alchemic processes of cooking, baking and creating flavor combinations replicate the best science experiments.
Vacation preparation
Take the opportunity to connect math, research, planning, organizing, oral presentation, and writing to real-life applications. Discuss the activities budget and let the kids research destination activities, tally costs, present their findings, and revise where necessary to fit the budget and the family's selections. They can then write up a daily activity itinerary and compose lists of what everyone needs to bring along. Packing their own bags helps build engineering skills, too — visualizing the best way to translate a concept (the list) into a practical application (figuring out what's most important when trying to fit all those items into one suitcase). Planning a weekend road trip? Kids can calculate the cost of gas based on the number of miles you're traveling and the current price at the pump.
Farmer's Market
Shopping is a great way to blend learning concepts with practical skills. Kids can help decide what to buy, calculate how much you need, check supplies to see what you already have, create a shopping list, hone their compare-and-contrast skills when making selections, assist in choosing substitutes based on availability and family meal plans, and add up the cost of purchases. The outing also offers opportunities to learn and discuss where different types of foods come from.
Jigsaw Puzzles
Assembling puzzles works the same parts of the brain you use for math and science, so they're recommended for everyone from babies on up. Finding pieces that fit requires continuous use of creative problem-solving and logic skills. Not only that, puzzles reinforce traits that come in handy later in life, such as trying several solutions until you find one that works. The process also reinforces the rewards of patience and delayed gratification — but because the results are visual throughout the process, kids can actually see what 30-percent progress looks like, so there's built-in immediate gratification, too.
Gardening
Observe the science of how plants make the journey from seed to table with a vegetable or flower garden. Short on green space? Turn small flowerpots into a window herb garden with basil, cilantro, chives, lavender, mint and more.
Have a little extra room? Create a butterfly garden so that you can add in natural habitat and design lessons, too. Find a sunny spot sheltered from the wind and add some dark-colored, flat rocks so that butterflies can sunbathe. They need water, too, so make a little pond in the mud or with a plastic container lid. Add in some "host" plants such as milkweed or fennel for larva to grow and include blooming plants for nectar — the Chicago Botanic Garden offers suggestions here. Finally, make sure to add some seating so that you can watch the activity, and the different stages of metamorphosis, firsthand.
---
GEMS World Academy-Chicago hosts a variety of camps over the summer. Avoid the brain drain and sign up here.
---
Submit this form to request information about GEMS World Academy Chicago.