KEEPING MIDDLE-SCHOOLERS INTERESTED IN READING
When J. K. Rowlin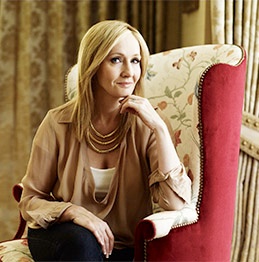 g's Harry Potter and the Sorcerer's Stone was published in 1997, kids weren't the only ones who were thrilled with the mega bestseller. Parents and educators were also thrilled — because,in a culture dominated by video games, children actually had their collective heads in a book.
Rowling's "Harry Potter" series kicked off something of a renaissance in books for young readers, who were suddenly choosing literature over electronic forms of entertainment.
While the market for youth literature continues to be strong, some children are reluctant to discover the joys of reading, while others will only read fantasy or science fiction, dismissing other genres as dull or uninteresting. Whether you're a parent, a grandparent, a teacher or a librarian, there are numerous ways to make reading fun for kids — even the ones who show little to no interest.
Tips to Keep Kids Interested in Reading
Let kids choose their own reading material. This is especially important if a child is new to books. If you try to force feed middle-schoolers with certain types of books, their knee-jerk reaction might be to rebel. Don't worry too much if the child chooses genres (such as sci-fi or mystery/thriller) that you don't find particularly edifying. Once kids start reading — and this goes for any kind of literature — many of them are hooked for life.
Jay Annadurai, a teacher in the Middle School at GEMS World Academy-Chicago, said that a book club she incorporated into her classes includes a mix of teacher- and student-selected works. Her students love it, she said. They meet daily to set reading goals, talk about the book and work on projects related to it.
Talk to kids about what they're reading, and try to share their interest in the book. This will not only encourage them; it will also validate their taste and confidence when it comes to discovering literature. Find out some interesting stories about the book's author, and share these with your young readers as well.
In a BBC radio address, British author E. M. Forster once told his listeners that no one should ever be ashamed of his or her taste in reading. Keeping this in mind, don't ever make fun of anything a child is reading. Kids are sensitive about their tastes, and one thoughtless comment, even as a joke, could be damaging.
Go to the library together. With a little planning, you can make a trip to the library an exciting adventure. If the library is a new experience, take the child on a quick tour of the young-adult section, and explain how to find specific genres, titles and authors. Help the child choose books that reflect his or her interests.
Subscribe to magazines that will interest the child. Magazines can foster a love for reading, especially if they reflect a child's interests and tastes.
Encourage children to write about the books they read. Instead of the standard "book report" format, encourage kids to write about why they love (or don't like) the characters in a book or how they feel about the ending of a particular novel.
Watch a movie together, and then present the child with the book version. Choose a movie that's a film adaptation of a well-written youth-genre book, such as the "Harry Potter" series, "The Princess Diaries" series by Meg Cabot, The Book Thief by Markus Zusak, or the "Chronicles of Narnia" series by C. S. Lewis.
Don't force kids to finish books they don't like. No matter whether you're a child or an adult, you shouldn't be compelled to read a book that doesn't interest you.
Keep in mind that many authors, especially those with young-adult followings, are active on social media and interact fairly often with their readers. Establishing this kind of "personal" connection to an author can help make the student a more-engaged reader overall.
Just as with adults, no two kids are alike, and youth-genre books aren't a one-size-fits-all proposition. Just because a book is a hot seller on the current kids' market doesn't mean that your particular child will like it. The most important thing you can do to encourage a child's reading is to choose books that will stimulate that child's specific interests or emotions. It may be a hit-or-miss situation for a while, but if you keep trying, you're sure to find the right authors and genres to interest your child.
---
Submit this form to request information about GEMS World Academy Chicago.