LEARNING BY EXPLORING THE OUTSIDE WORLD
As part of the innovative Field Studies program at GEMS World Academy Chicago, students regularly venture outside our school walls to explore neighborhoods, people and institutions all over the city. These focused excursions turn Chicago into a giant mobile-learning laboratory.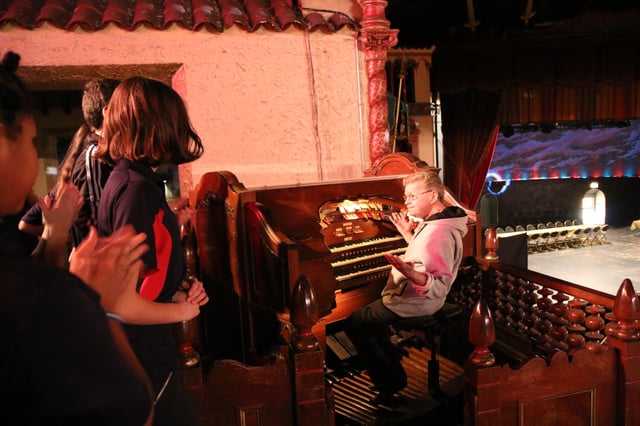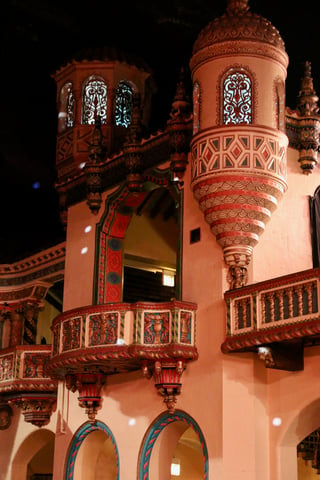 By design, the Field Study experiences at GEMS are interdisciplinary. Students rely on a rich array of skills while exploring the world, assuming the roles of scientist, artist, journalist and engineer. Using iPads and other technological resources, students bring what they discover in the field back to the classroom for further discussion and inquiry.
Our eighth-grade students recently completed a Field Study experience at the Aragon Ballroom, the iconic music venue built in 1926 in Chicago's Uptown neighborhood. Two of our Middle School teachers, science teacher Shannon Hurst and humanities teacher Bridget Porterfield, accompanied the students on a behind-the-scenes tour of the theater. The group explored underground tunnels that were used during Prohibition, an electric wheel that once powered the ballroom and a Wurlitzer organ that dates back to the 1920s.
The Field Study sparked discussions about history and architecture — how buildings in the 1920s were designed and why; electrical conduction; and the science behind acoustics. (Watch students stomping on the floor in the short video below.) The experience sparked a future classroom inquiry into magnets and electricity.
This one example illustrates why we make such a strong commitment to Field Studies at GEMS World Academy. Today's students are about to enter a smaller, more fast-paced and increasing networked world. To meet next-generation challenges, students have to be creative and critical thinkers. They have to be able to view problems through a variety of lenses.
Our Field Studies program develops the skills and mindsets that students will need to become future global leaders.
---
Submit this form to request information about GEMS World Academy Chicago.