MOBILE LEARNING IS NOT JUST FOR STUDENTS


A foundational tenet of the mission at GEMS World Academy Chicago is that learning happens everywhere.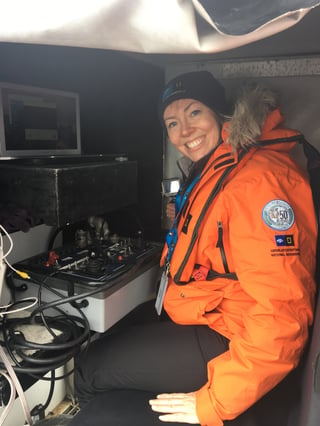 Toward that end, we regularly send students out on focused explorations of the people, neighborhoods, institutions and natural environments found in Chicago. Students observe, ask questions and record data on these Field Studies, which transform the city into a mobile-learning laboratory.
But students aren't the only ones learning in the field. Our teachers, all of them engaged and active learners, use experiences outside of the classroom to inform their lessons. Recently, Director of Innovation Peg Keiner spent two weeks (including travel) in December exploring Antarctica through the National Geographic Grosvenor Teacher Fellow program, a professional development opportunity for educators made possible by a partnership between Lindblad Expeditions and the National Geographic Society.
During the expedition, Ms. Keiner hiked the continent's terrain, kayaked through its waters and observed its wildlife. She recorded her experiences with a variety of tools, including two 360-degree digital cameras and an audio recorder.
Ms. Keiner was surprised by how varied the landscape of Antarctica was. Parts of it were green and hilly. Other areas featured the wide expanses of snow and ice that many people might envision when thinking about Antarctica.
"The landscape was otherworldly and included massive icebergs, volcanoes and mossy hills," she said.
The continent also was home to abundant wildlife. Ms. Keiner and her expedition colleagues were greeted by tens of thousands of penguins when they arrived. And parts of the continent, she said, were alive with sound.
"It's very noisy," she said. "You hear this regular communication between the animals there. And even the ice itself makes a hissing sound."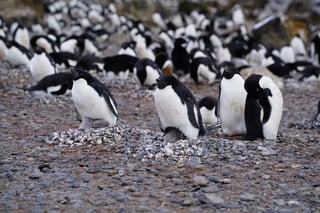 Since returning to school after winter break, Ms. Keiner has talked to different grades about her experiences. The expedition provides rich material for a number of units our students are exploring — journeys (kindergarten), fresh water (first grade), interdependence (fourth grade) and a number of STEAM (science, technology, engineering, art and math) inquiries at multiple grade levels. The planning for this work has just begun.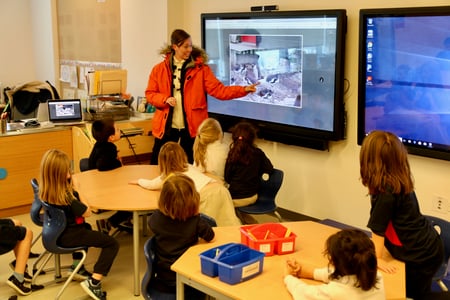 "I wanted to be able to bring as much information about Antarctica back to our students as I could," Ms. Keiner said. "There are so many ways in which an experience like this can spark student inquiry."
GEMS World Academy Chicago, a premier private school committed to innovative education, makes it a priority to add authentic, real-world experiences to its curriculum. Ms. Keiner's experience in Antarctica, and the manner in which it is being used in the classroom, is emblematic of our faculty's expertise and approach.
---
Submit this form to request information about GEMS World Academy Chicago.