MUSEUMS KEY PART OF GLOBAL APPROACH AT GEMS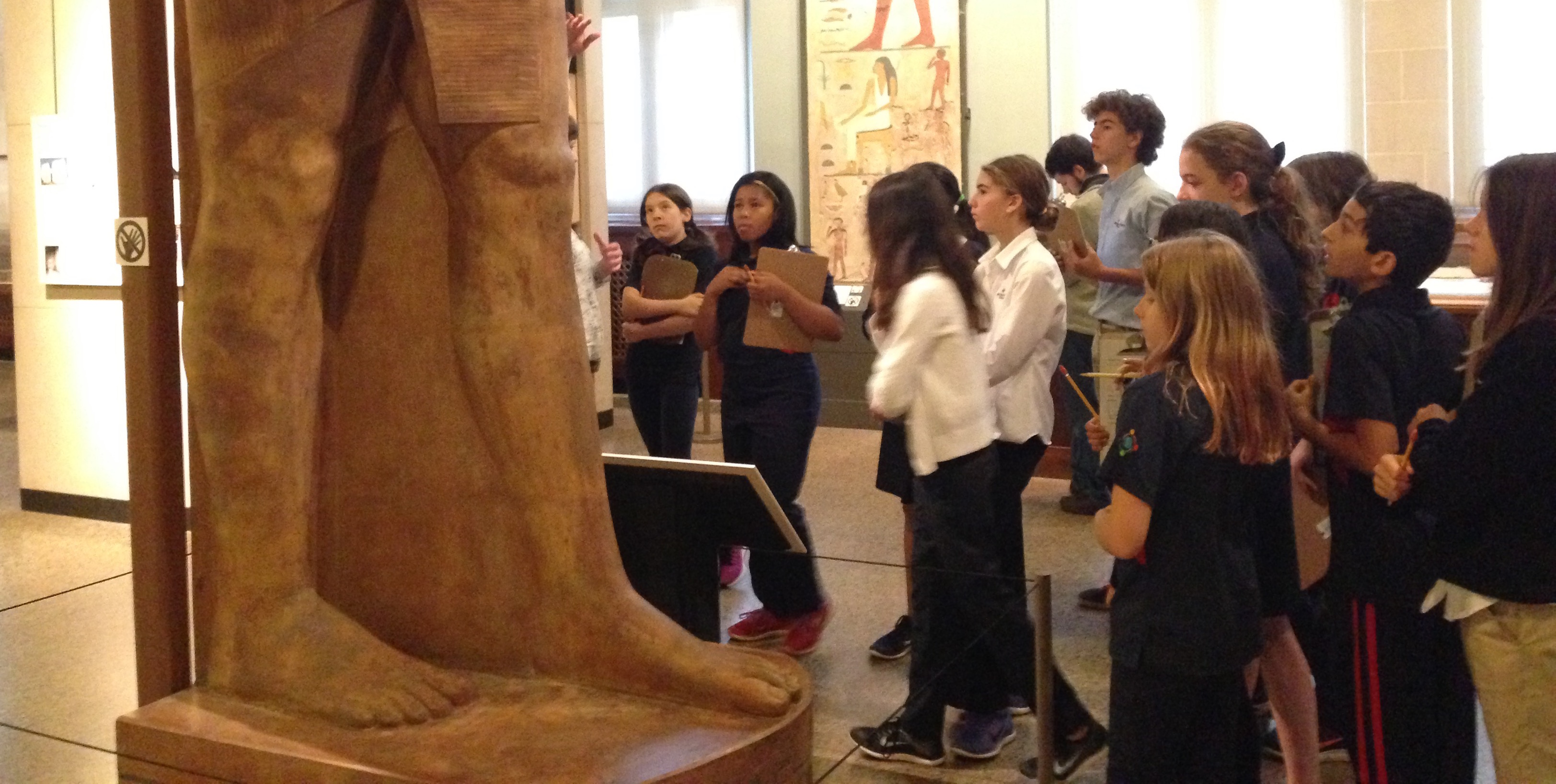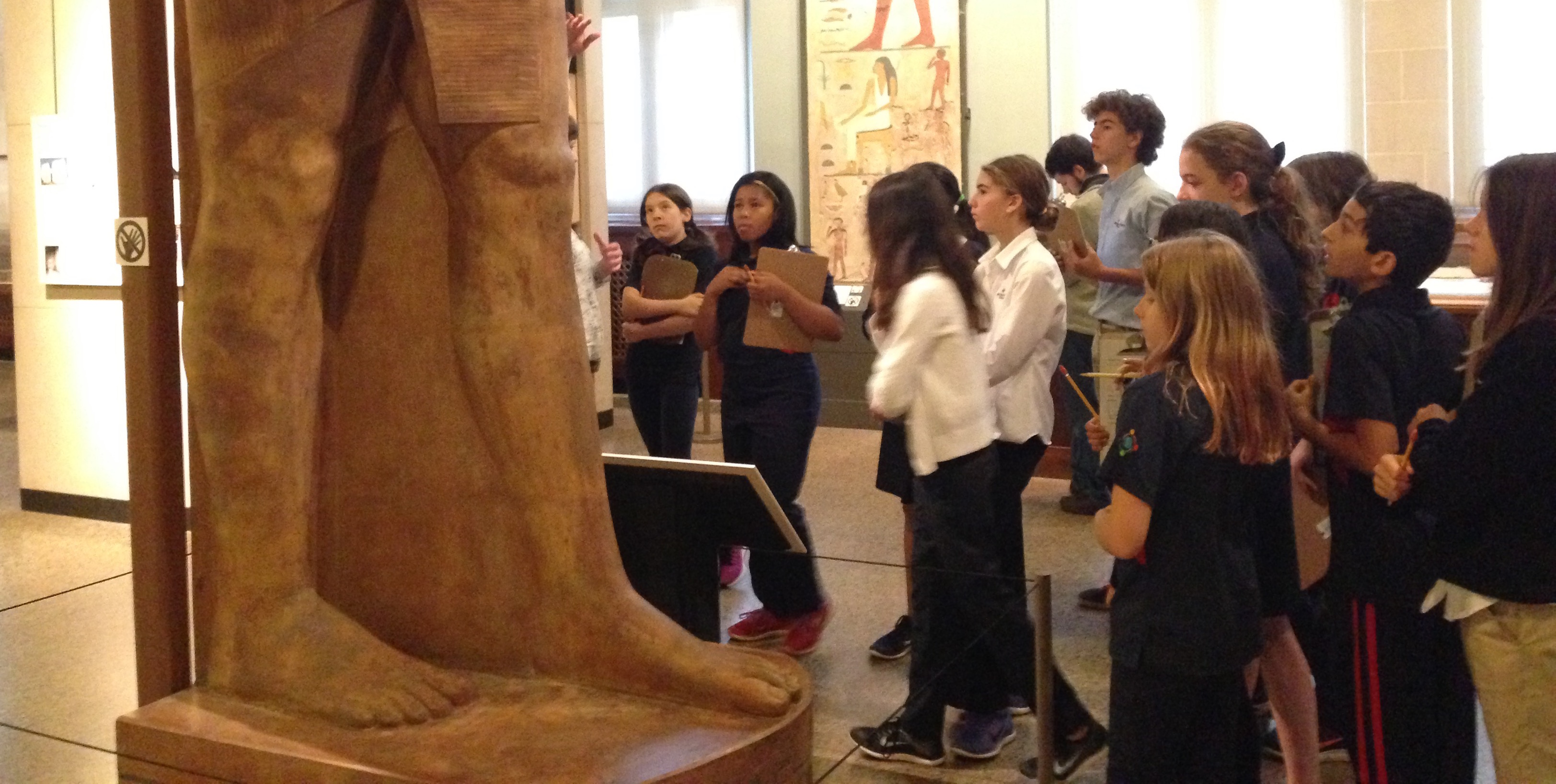 GEMS World Academy-Chicago proudly supports our city's many museums. They offer access to world treasures, important historical context and hands-on experiences that enhance our global perspective.
Our Field Studies continue to take students to different museums including: The Museum of Science and Industry Chicago, Oriental Institute at The University of Chicago, The Art Institute of Chicago, and more. During these interactive lessons, students collect data about exhibits and present their own discoveries back to the class for discussion.
Students use an array of digital tools on these trips — iPads to capture photos and video; Evernote software to record and transcribe their thoughts; and the Basecamp platform to share the discussion online. Each student is encouraged to raise his or her unique voice and apply critical thinking skills to the world around us.
Here are some of our recent highlights:
Museum of Science and Industry – Our junior kindergartners explored the Science Storms exhibit to learn about weather patterns, natural hazards, and geology. They stood inside an indoor tornado to understand weather events in our own Midwestern community. Science Storms reveals the science behind natural phenomena in a "perfect storm of physics, chemistry and curiosity."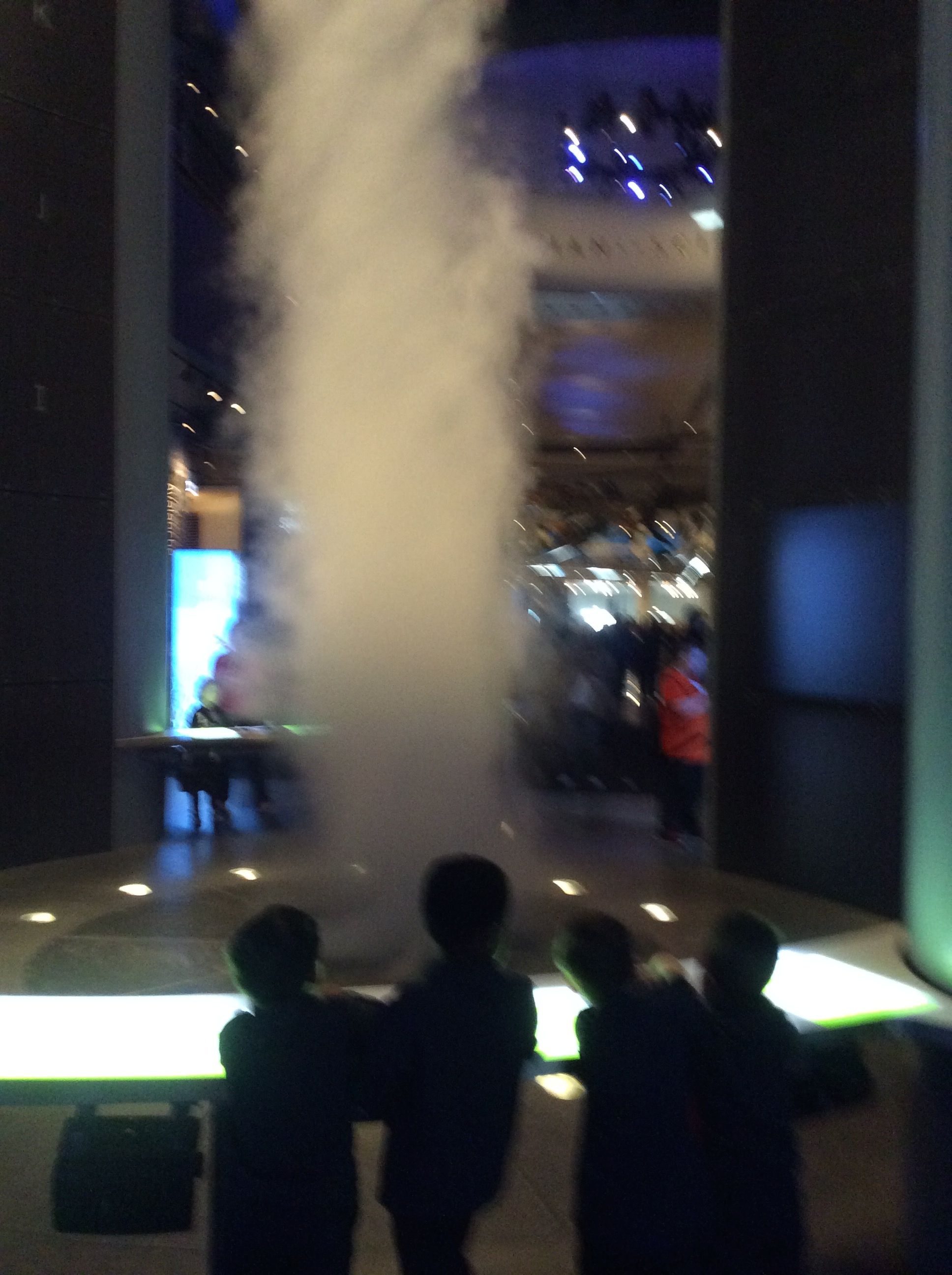 Oriental Institute – Our seventh-graders traveled back in time to the Assyrian empire to behold a lamassu, and then they visited ancient Egypt where they stood at the feet of a pharaoh. This journey taught them how archaeologists uncover, date, and preserve artifacts before bringing them to museums for all to see.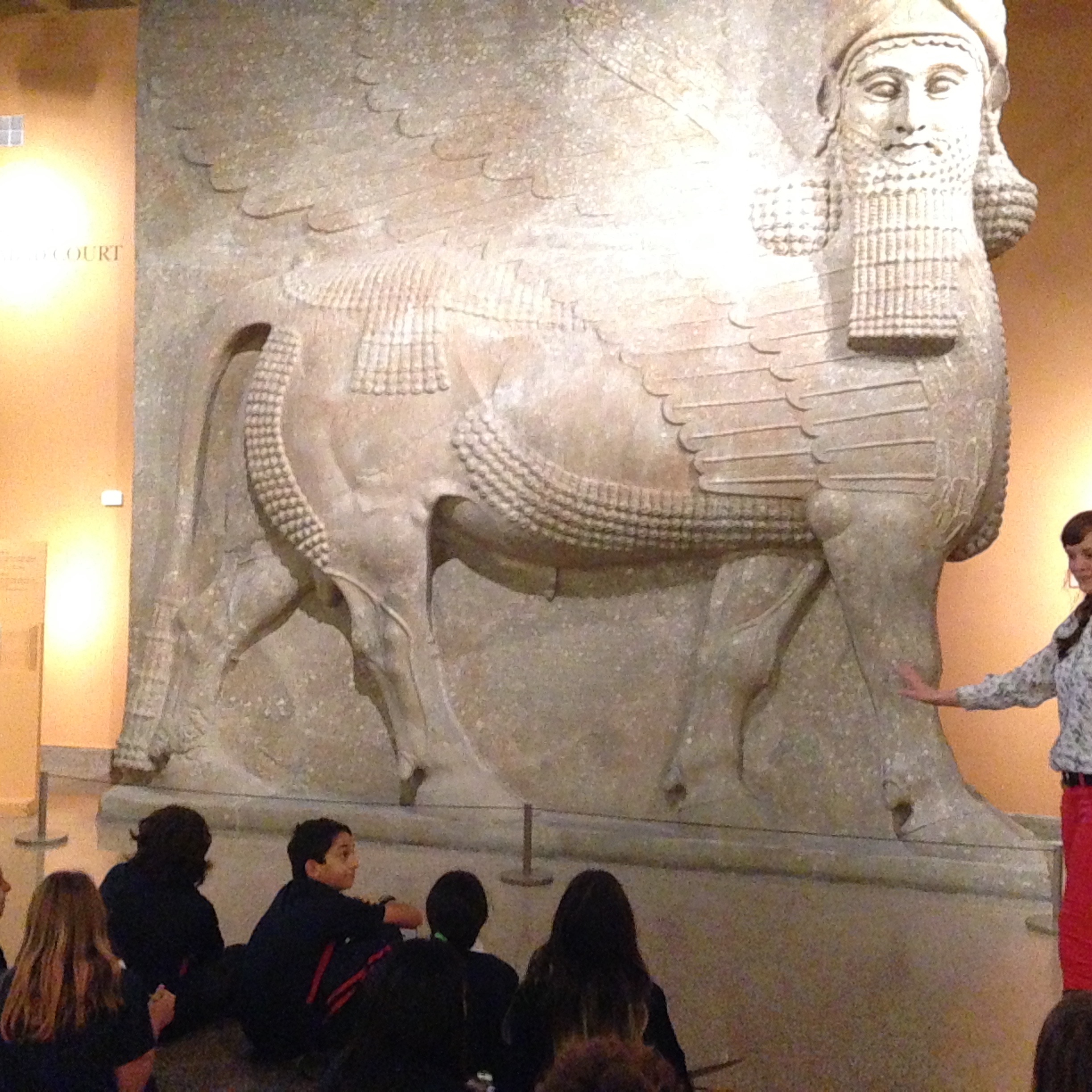 Art Institute – GEMS art teacher Elysia Sheehan created a lesson for our second-graders to "discover the relationship between ballet dancers...by responding to Degas's [paintings] through reenactments of the scene, observational drawings and discussion." One student demonstrates a ballerina's form and motion.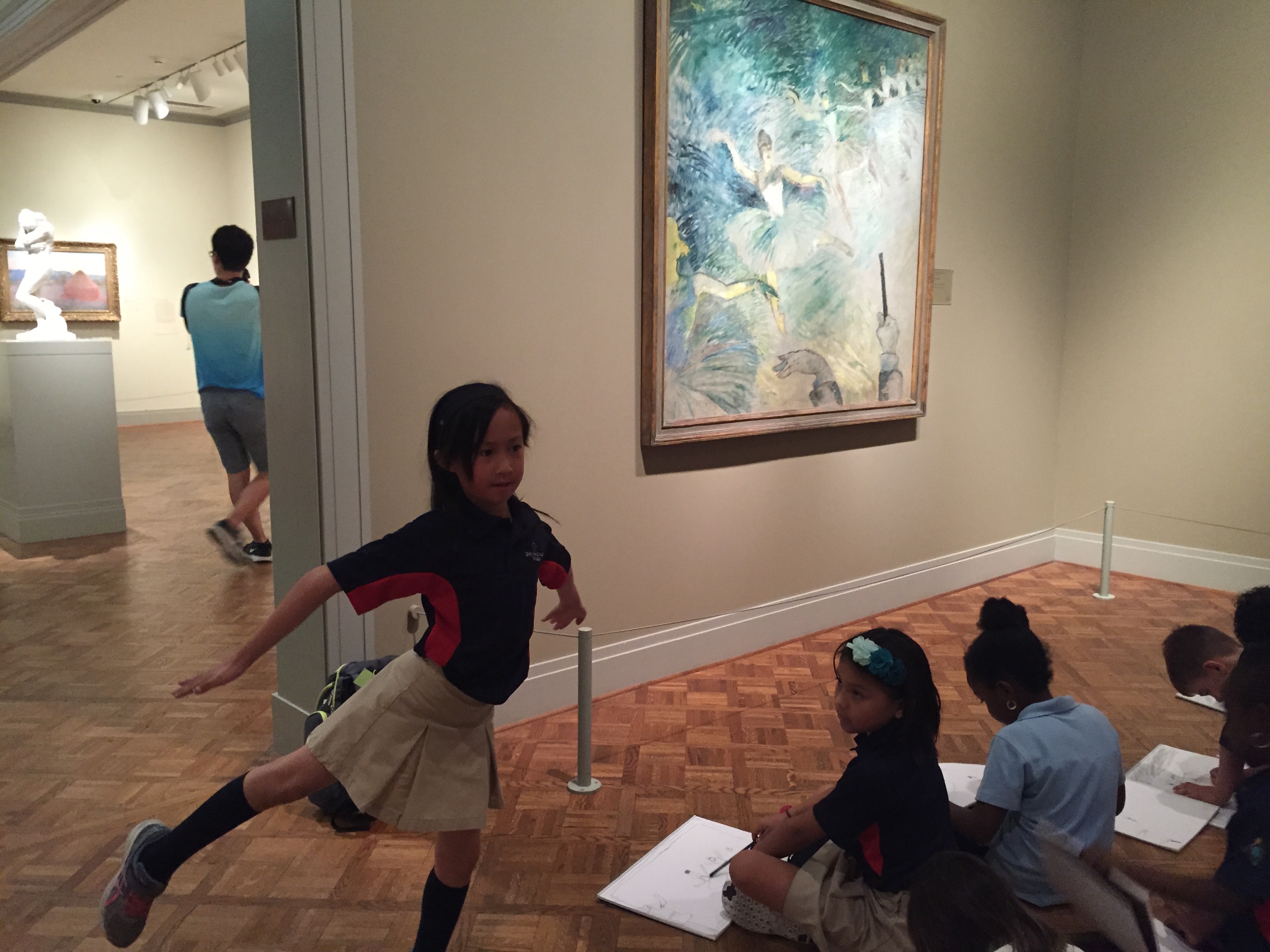 Museums are just one destination for engaging Field Studies with students. Chicago is rich with cultural opportunities, and our students continue to learn about the world through local discovery. By gaining insights into other cultures' values and beliefs, students can become global citizens and leaders.
---
Submit this form to request information about GEMS World Academy Chicago.