SIX REASONS A DESIGN LAB IS ESSENTIAL FOR LEARNING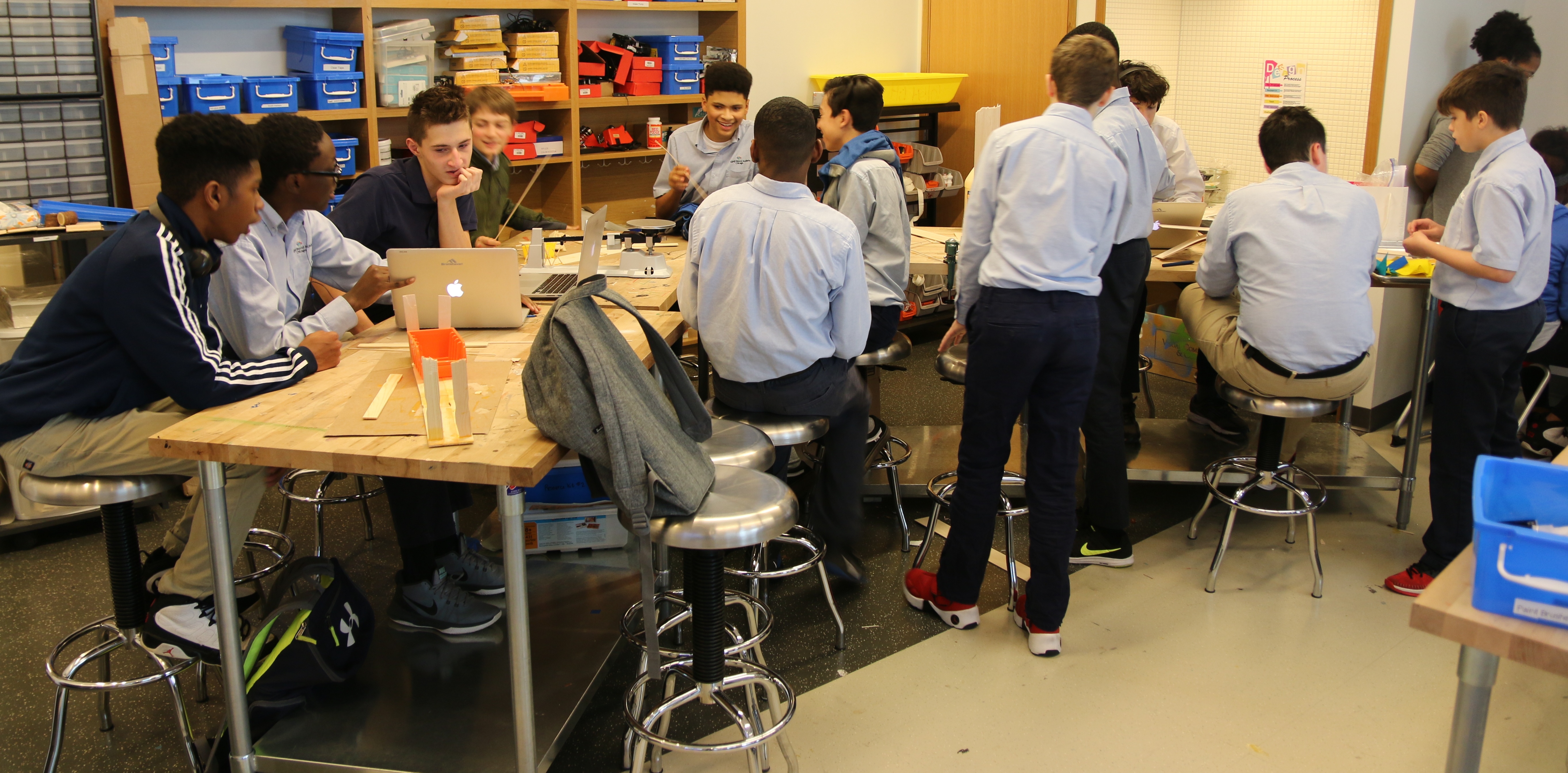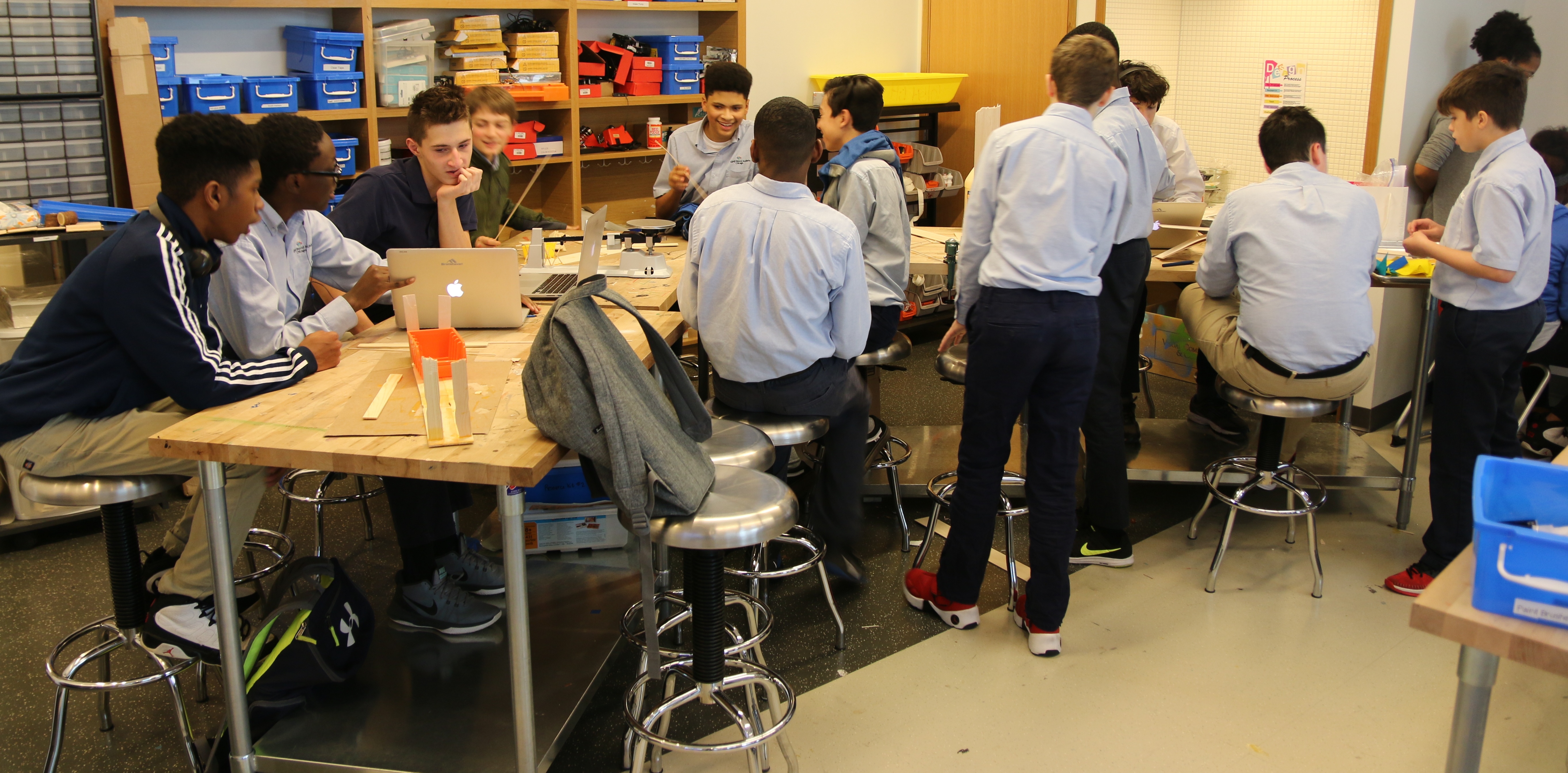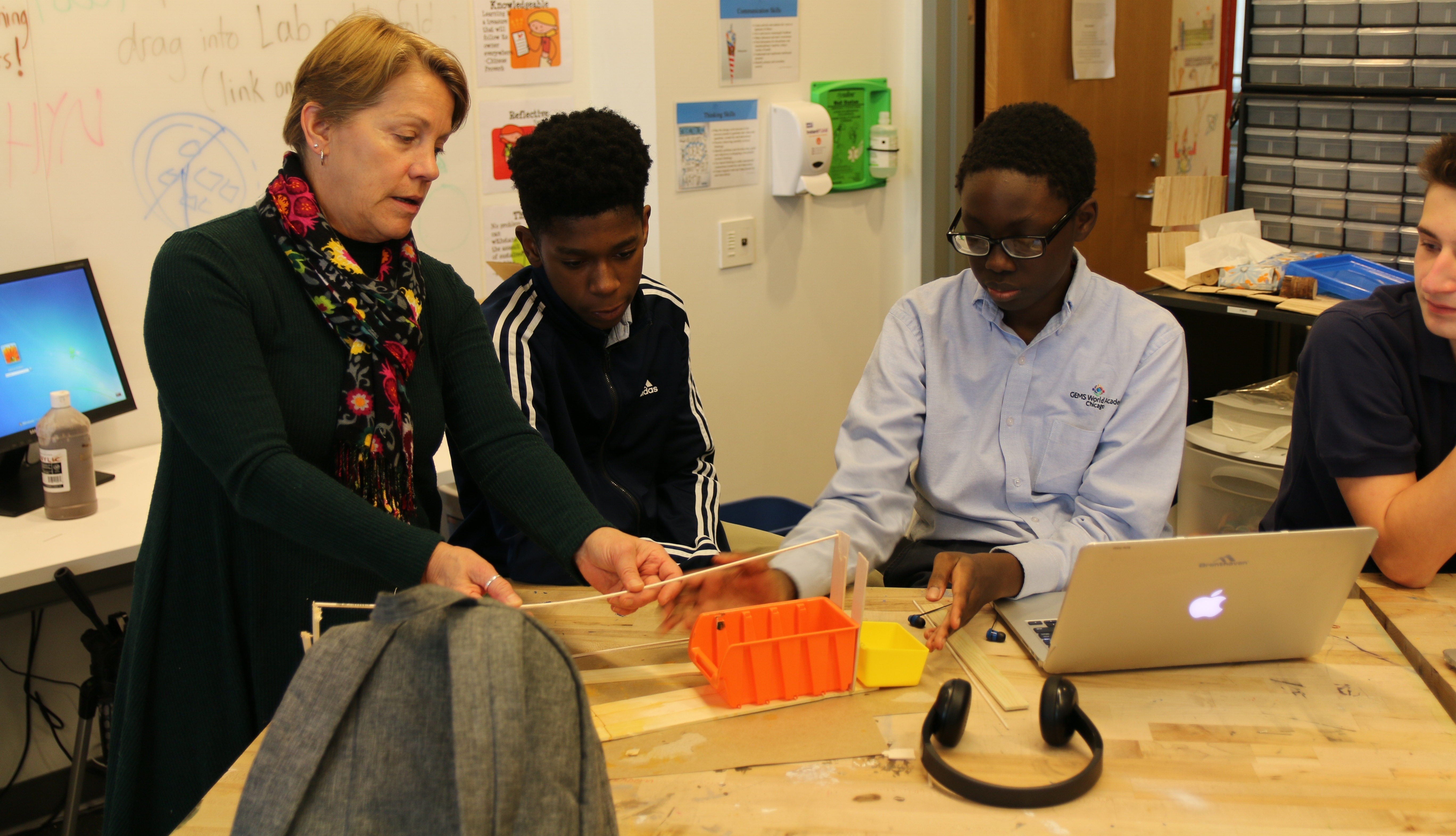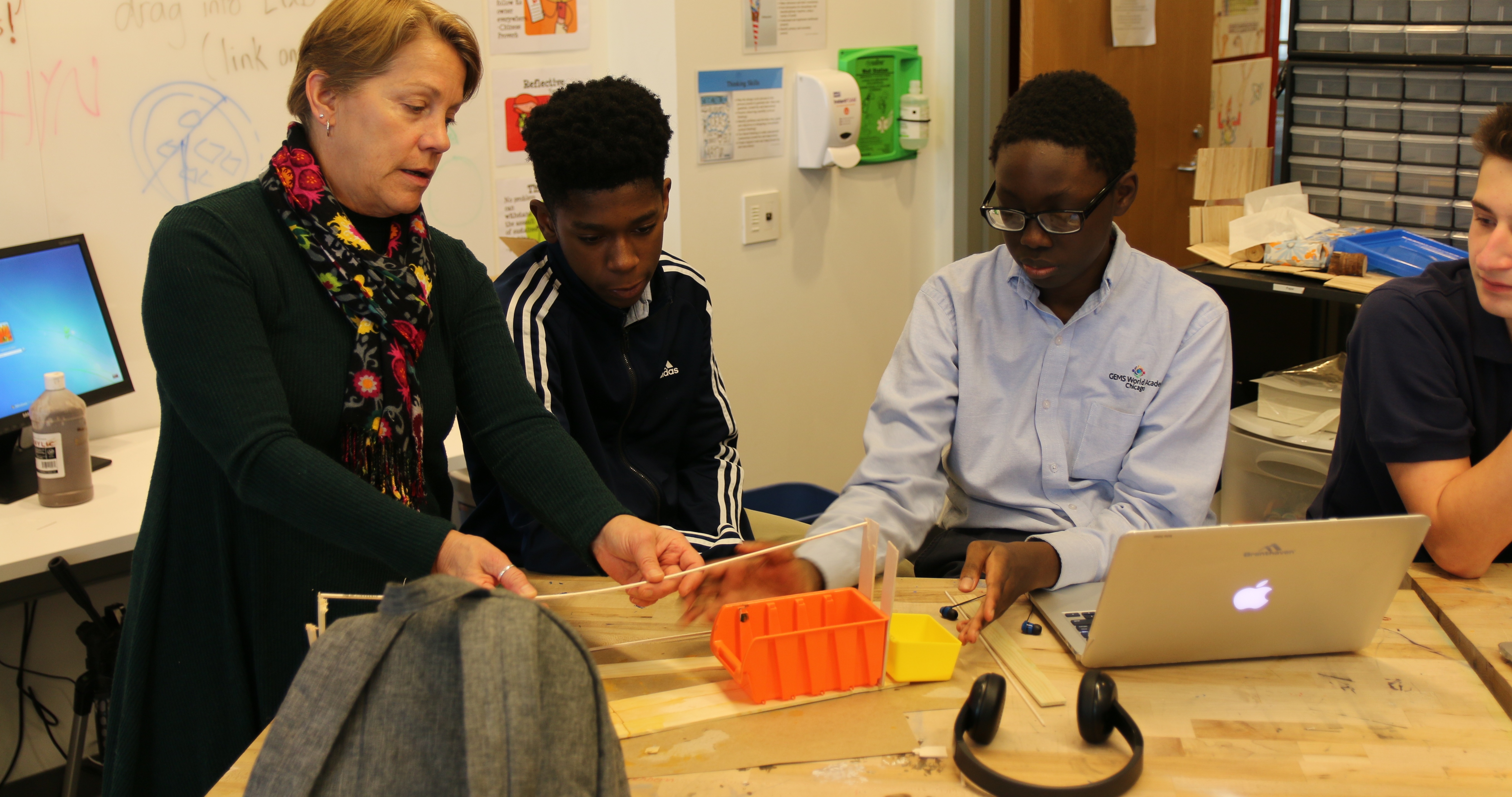 Walk into the Design & Innovation Lab at GEMS World Academy Chicago, and you'll likely find yourself gripped by the desire to make something.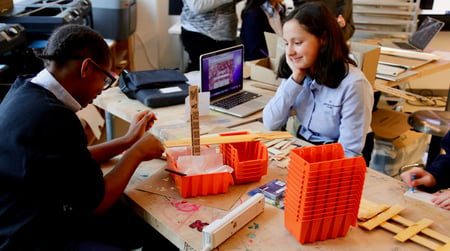 It probably has a lot to do with the hammers, saws, laser cutters, 3-D printers, robotics kits and sewing machines that are stored in this unique learning space.
GEMS, a premier private school, created the Design Lab as part of its effort to prepare students for a future where innovation and creative problem-solving are keys to global success. And GEMS is not alone. With research showing that hands-on learning experiences lead to deeper understanding and better retention of knowledge, many forward-thinking schools are creating "makerspaces" of their own.
The STEAM (science, technology, engineering, art and math) educators at GEMS compiled the following list of reasons why the Design Lab is an essential component of the larger education mission of the school.
1) Ignites creativity
Creativity is about allowing your brain to take risks and problem-solve new ways of thinking. The Design Lab allows students to manipulate an object and think how it might look to an audience from all sides. It encourages close looking and noting details, while inspiring creative confidence in students.
2) Collaboration is required
When students use our Design Lab, they talk to each other, laugh with each other, work together and learn together. This is a space where students develop the communication skills, empathy and work ethic that will make them outstanding collaborative thinkers later in life.
3) Seeing beyond the surface of things
Our Design Lab encourages students to take things apart and see the systems at work inside. This helps instill a nuanced mindset, an awareness of hidden connections and an ability to perceive and understand the "essence" of something. In a world growing increasingly complex and connected by the day, this is an invaluable part of our education program.
4) Innovation! Innovation! Innovation!
Students must continue to move forward in complex analytical processes like bioinformatics. Our type of integrated curriculum — which prepares students not just for this century, but for the next one — shows students how to use creativity to consider solving truths and logic. The Design Lab is required to keep up with the unrelenting need for innovation in student thinking.
5) Risk-taking and relevance
Our Design Lab is an especially good place in which to encourage students to take risks and ask questions. Through the creative process of gathering data, planning, trial and reflection, they experience a new perspective as they switch from the role of the consumer to that of the producer. This is an empowering shift for students, as they realize the ability they have to design solutions to real-world problems. The learning is relevant, not abstract and theoretical.
6) Purposeful use of technology
While creative "making" happens throughout our building, the Design Lab serves as a tech headquarters for design work. The space gives students access to resources that allow them to use technology as a raw material for creative expression or positive solution-driven impact. As students grow into requiring sophisticated and precise making needs, they are invited to use the 3-D printer, laser cutter or tools to fabricate their designs into physical objects. These devices take students beyond the prototyping process and into a testing and evaluating part of the design cycle that truly makes their ideas come to fruition.
Makerspaces like the Design Lab at GEMS can be a rich and inspiring addition to an academic program. We view our lab as fundamental to our mission to help students become passionate global leaders who can be a force for positive change in the world.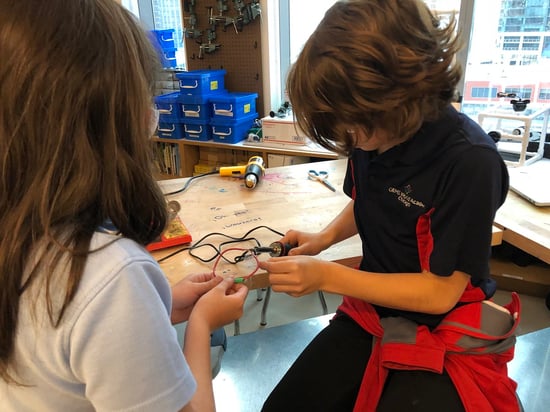 "Through the creative process of gathering data, planning, trial and reflection, they experience a new perspective as they switch from the role of the consumer to that of the producer."
Thanks to the following GEMS educators for compiling the above: Art teachers Elysia Sheehan and Jennifer Schmidt, science teacher Dr. Shannon Hurst and Director of Innovation Peg Keiner.
---
Submit this form to request information about GEMS World Academy Chicago.