WHY RISK-TAKING IS IMPORTANT IN EDUCATION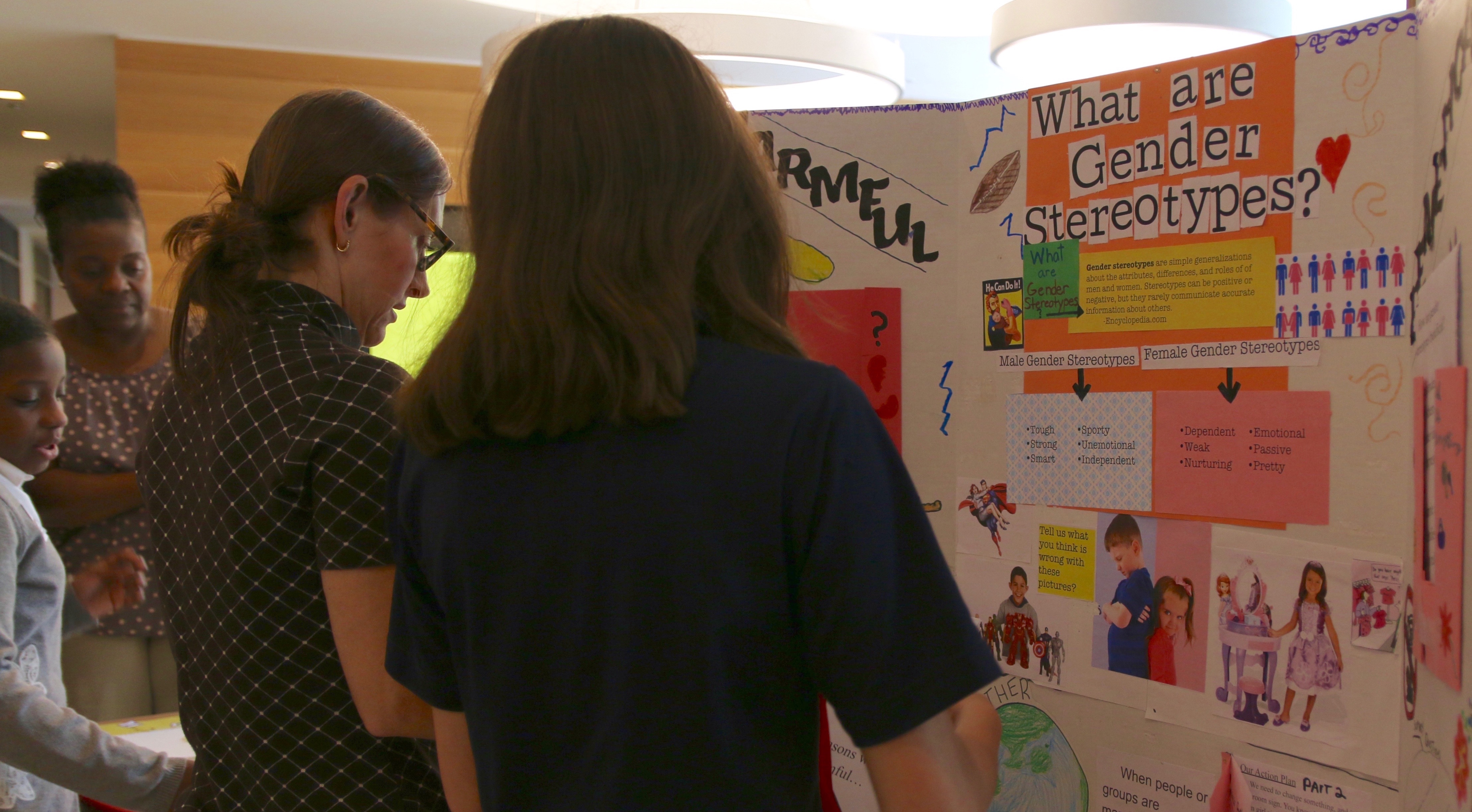 Taking risks is part of the academic culture at GEMS World Academy-Chicago. In keeping with the International Baccalaureate Learner Profile, which cites "risk-taker" as one of the attributes all learners should strive for, we encourage our students to ask questions, explore subjects and take actions that may be unfamiliar or uncomfortable.
Two groups of students recently demonstrated our risk-taking approach. Our Middle School students hit the runway for a fashion show at school that grew out of their study of ancient civilizations, and our fifth-graders held a public exhibition of a series of projects that explored important academic and social issues.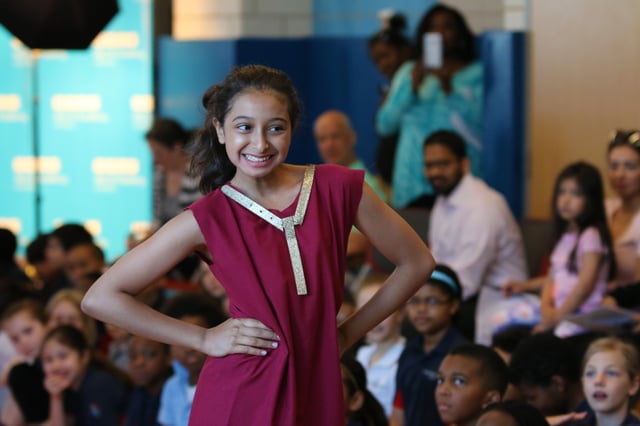 The Middle School fashion show was the culmination of a transdisciplinary project that brought together art, design and the humanities. In social studies, students researched the clothing that different types of people wore in ancient Egypt, Mesopotamia, China and other civilizations. They looked at how clothing and fashion reflect a society's social structure, as well as its cultural and religious beliefs.
Using this research as a guide, the students then designed and created their own garments and accessories in art class. When they finished, the students modeled the clothes in front of peers, teachers and families in a fashion show-style event, complete with poses on the runway, explaining how their design choices reflected historical fact.
Teachers said that throughout the project, students had to make decisions and then "own" them – in a very public way, in some cases.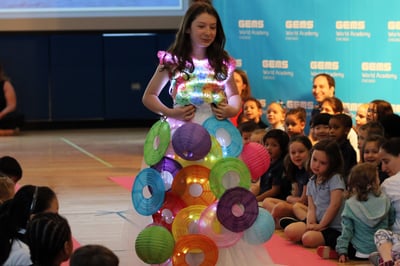 "Risk taking is being able to demonstrate the creative confidence to make difficult decisions during the design process as well as accept responsibilities for those decisions," art teacher Elysia Sheehan said. "Taking calculated risks can be rewarding in the sense that students learn to take comfort in cutting-edge design ideas and outcomes."
Our fifth grade, meanwhile, presented to the public a series of projects they completed as part of an inquiry into the causes of conflict. Students broke into small groups and researched a number of sometimes-thorny academic and social issues: the rights of Native Americans, the debate over the use of homework in school, stereotypes surrounding gender groups, stereotypes surrounding Muslims, government responsibilities towards the homeless and the rights of transgender people.
The students exhibited their work via displays that included video, text and digital material. Eac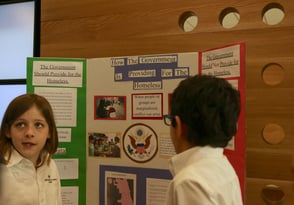 h group encouraged visitors to fill out feedback forms about the project.
The projects required students to present and "defend" their work in a public forum, and they dealt with issues that can be painful to explore. The fifth-graders who led the project on transgender rights, for example, said they were surprised and the saddened by the negative treatment that some transgender people have experienced.
GEMS, an IB World School with an accredited Primary Years Program, congratulates its students as they discover how taking risks is key to becoming principled global leaders.
---
Submit this form to request information about GEMS World Academy Chicago.