TECH IN EDUCATION: 'RAW MATERIAL' FOR INNOVATION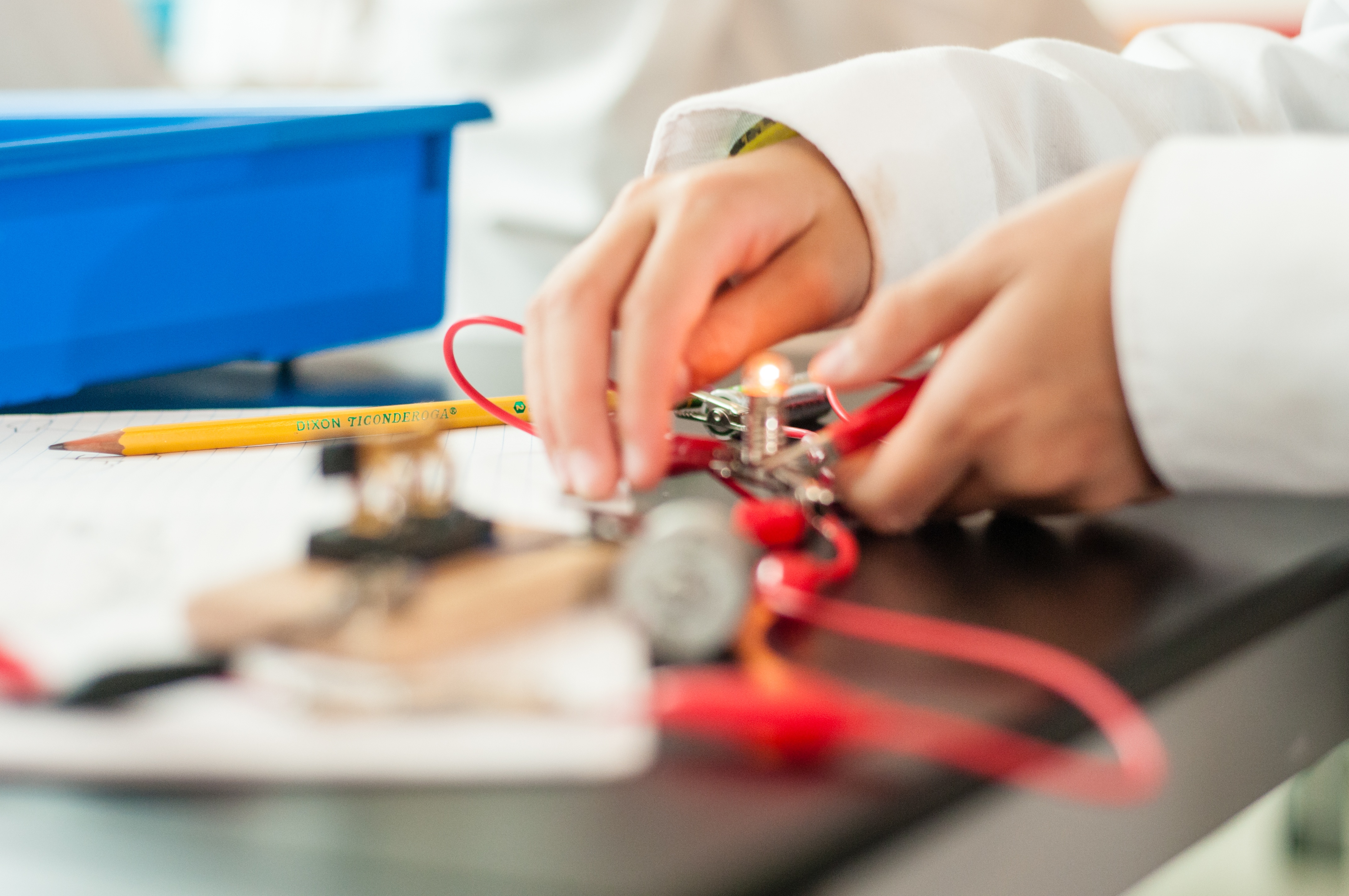 {First in a series}
Technology has the potential to spark fundamental change in how students learn and how teachers teach.
As the U.S. Department of Education stated in its most recent education technology plan: "Technology can help affirm and advance relationships between educators and students, reinvent our approaches to learning and collaboration, shrink long-standing equity and accessibility gaps and adapt learning experiences to meet the needs of all learners."
But to realize those goals, schools need to integrate technology in purposeful ways. They have to think about, establish and communicate a clear philosophy with regard to how these tools will be used, and why.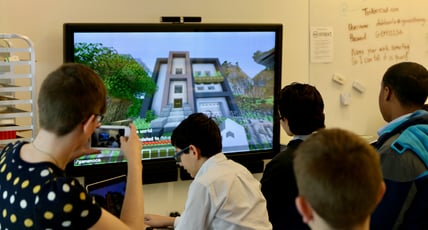 GEMS World Academy Chicago, an independent private school and an Apple Distinguished School, has made a firm commitment to using technology in learning. Each student, starting in preschool, is assigned an iPad. In grades 4 and up, students are assigned laptops, as well. Each classroom is equipped with a wall-mounted touchscreen monitor that's connected to the Internet. The school's Design & Innovation Lab provides access to 3-D printers, laser cutters, robotics kits and other tools.
The use of all these resources is meaningful only because it serves a larger mission at the school, said Peg Keiner, director of innovation at GEMS. The school's overall approach to technology comprises three general concepts:
Technology as raw material
Technology as means for self-expression
Technology as a vehicle for positive social change
In this post, we'll explore what we mean by "technology as raw material." The remaining concepts will be explored in future posts.
Making something new
Teachers at GEMS World Academy Chicago work hard to imbue students with a "maker" spirit. At all grade levels, teachers encourage students to dig under the surface of things, to see the systems that make things work, and then to take those apart to create something new.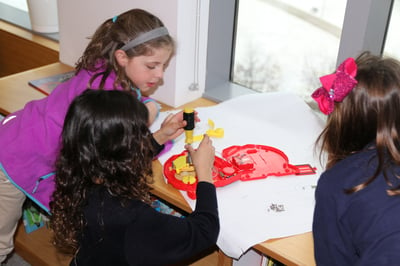 "For us at GEMS, technology enables students to combine seemingly unrelated objects in a way that results in a new creation, something that didn't exist before," Ms. Keiner said. "That's what we mean when we say it's a 'raw material.'"
This concept underlies classroom activities like second grade's recent "take it apart" session, in which students disassembled toys and common household appliances so they could explore the systems of parts that make them work. Or the Middle School's annual fashion show project, in which students have designed and created garments using fabric, towels, LED lights, poles, lampshades, compact discs and an array of other objects.
GEMS introduced this concept to the general public in the fall during Chicago Ideas Week. The school designed a lab for visitors in which participants, among other things, turned balls of clay and simple circuits into video-game controllers.
"There's something really empowering about being able to think up new uses for things," Ms. Keiner said. "Those ideas can spark innovation that changes the world."
At GEMS, technology is viewed as a catalyst for a new way of thinking. Students use it to develop an entrepreneurial view of the world ... to see the opportunities that lie within existing systems. Technology helps GEMS students acquire the problem-solving mindset needed to be true global leaders.
---
Submit this form to request information about GEMS World Academy Chicago.