SPREADING THE WORD ABOUT HEALTHY EATING

Welcome to our Community Innovators blog series! Innovation has been part of the DNA of GEMS Education schools since the organization's founding in Dubai more than 60 years ago. GEMS World Academy Chicago has continued that tradition, delivering a forward-thinking academic program that prepares students to be creative critical thinkers with the knowledge and skills they need to solve real-world problems.
Innovation is apparent not just in the classrooms of GEMS Chicago, but in our parent community, as well. This is the second installment of this blog series, which highlights GEMS Chicago parents who are making an impact on the city and beyond with their innovative, entrepreneurial ideas and organizations.
---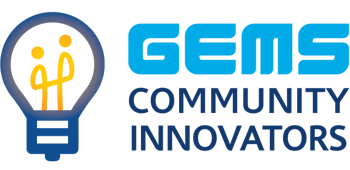 Sunita Vira grew up on a tea plantation in Darjeeling, India, eating farm-to-table — long before that was a well-known term. When she moved to the United States as an adult, her eating habits changed dramatically.
"I started eating what I guess you'd call the standard 'American fast food' diet," she said with a laugh. "A lot of processed food. And it had quite an effect on me. I gained weight. My hair thinned. I needed stronger (and thicker) eyeglasses. My energy plummeted, and I didn't feel good."
Ms. Vira ran a web design company at the time, and one of her clients introduced her to raw food. It changed her personal and professional life.
First, her diet improved; she lost weight and felt stronger and healthier. Second, the experience inspired her to make raw, plant-based food her professional mission. In 2010, she founded the Raw Food Center in Singapore. Four years later, she relocated to Chicago and expanded the business here.
The Raw Food Center offers culinary programs, seasonal cleanses and culinary wellness retreats around the globe. Ms. Vira said she loves showing people how to create delicious snacks, meals and desserts using staples like vegetables, berries, nuts and herbs.
"Food choices can be life-changing," Ms. Vira said. "Lifestyle choices can be transformational. I want to help people on a deep level, so they can be as healthy as they can and go on to live their best lives."
The Raw Food Center found a client base originally through word-of-mouth. Ms. Vira said it was her own spirit of adventure, and her fierce belief in the healing power of food, that kept her going during those first years in Singapore.
"I didn't really know much about getting a business going, but I approached it as a journey," she said. "I had an idea, and I knew there was nothing like it in Singapore at the time, so I just committed to that vision."
Ms. Vira has an eighth-grade child at GEMS World Academy Chicago. When asked what advice she'd give to our students, she answered without hesitation.
"I'd say that anyone who has an idea they strongly believe in, should go for it," she said. "Don't be scared of failure. Don't be scared of what others think. Learn by experimenting and trying over.
"Ideas are only ideas — if you believe in yours, don't let anyone else shoot it down."
Previous Community Innovators post:
GEMS Parent Helps Create Popular Brewery
---
Submit this form to request information about GEMS World Academy Chicago.